ART STUDIO
THE WALLS ART STUDIO program encompasses an array of studio-based programs including:
LOCAL ARTIST IN RESIDENCE
MIAMI/MIAMI INTERNATIONAL EXCHANGE (with the other Miami in Florida, USA),
RETREAT (every Summer)
SITE A.I.R.
LOCAL ARTIST IN RESIDENCE: this takes place in our Mezzanine Studio from June-August. The three month residency grants the successful artist exclusive use of the mezzanine studio space, a stipend, professional mentorship in the development, installation and documentation of their work and a solo exhibition in our main space.
MIAMI/MIAMI INTERNATIONAL EXCHANGE: innaugurated in 2016 with artist REBECCA ROSS laying the foundation for the program during a research trip to Florida. MIAMI/MIAMI alumni include BYRON COATHUP (AUS/2017), BARRON SHERER (USA/2018), JORDAN AZCUNE (AUS/2019), MINDY DAVIES (AUS/2020). The program supports a single artist to travel to Miami (here or there) for 10 days to undertake research, and to develop new work for a solo exhibition at THE WALLS. The successful artist receives a grant to cover airfares, accommodation, per diems and artist fees.
RETREAT: is a group residency of up to 5 artists in our main art space that takes place from December-February. A testing ground for new ideas and research, RETREAT brings together a group of local artists for 8 weeks with the aim of making time and space to consider, consolidate and potentially collaborate on new work. Successful artists participate in weekly critiques and activities, and they receive a stipend, and professional mentorship in the development, installation and documentation of their work. RETREAT culminates in an OPEN STUDIO event that coincides with our annual program launch.
SITE A.I.R: supports experimental practice with the aim of aligning artists and ideas with time, space and support to develop a site specific project at THE WALLS.
Look out for our annual OPEN CALL  for applicants for our studio programs.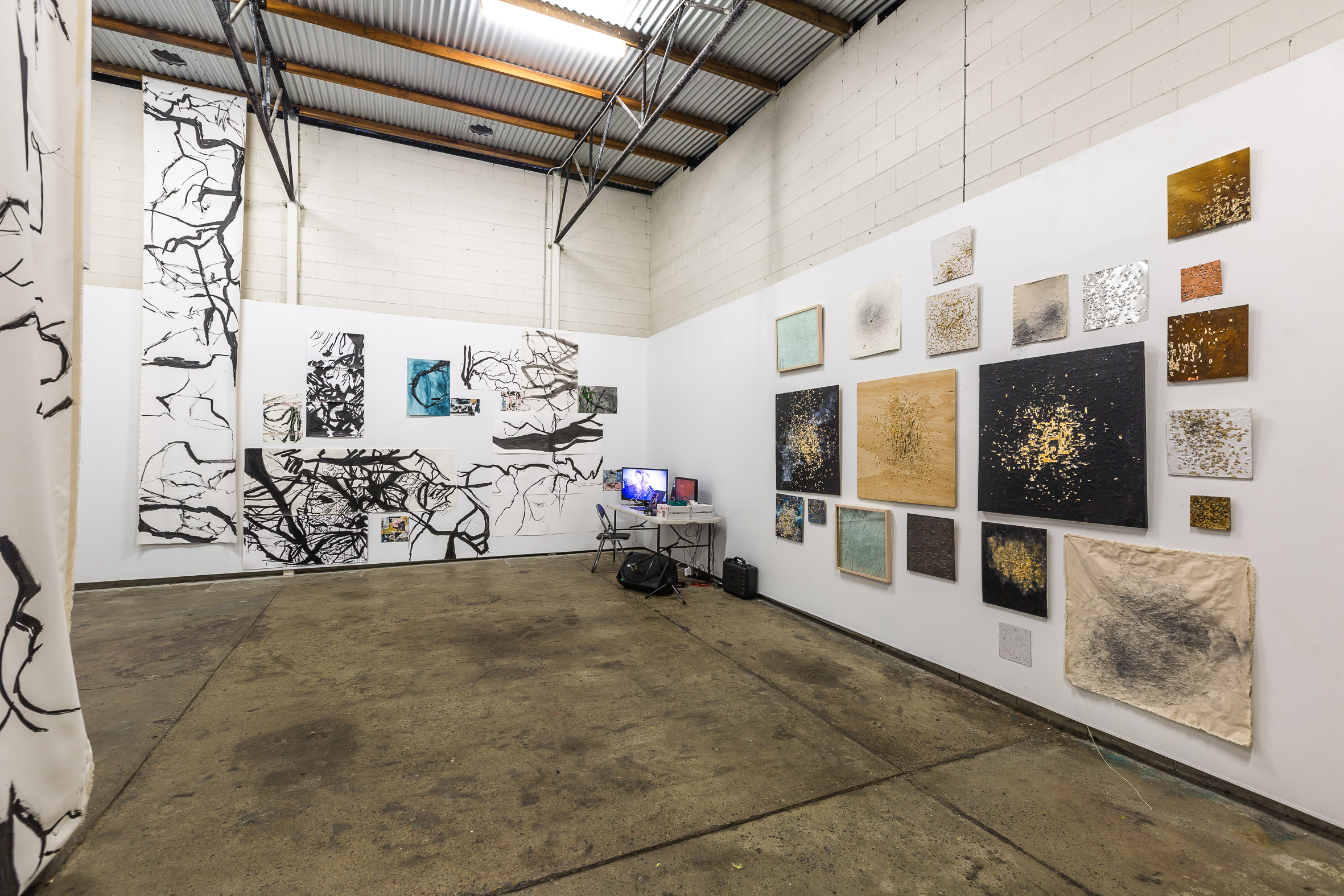 AARON CHAPMAN, JAY JERMYN, RAE SAHELI, GABRIELLE STANLEY, SALLY WRIGHT
RETREAT 2020
5 JANUARY – 15 FEBRUARY, 2020
OPEN STUDIO Saturday 15 February

A testing ground for new ideas and research, RETREAT brings together 5 local artists for 5 weeks with the aim of making time and space to consider, consolidate and potentially collaborate on new work.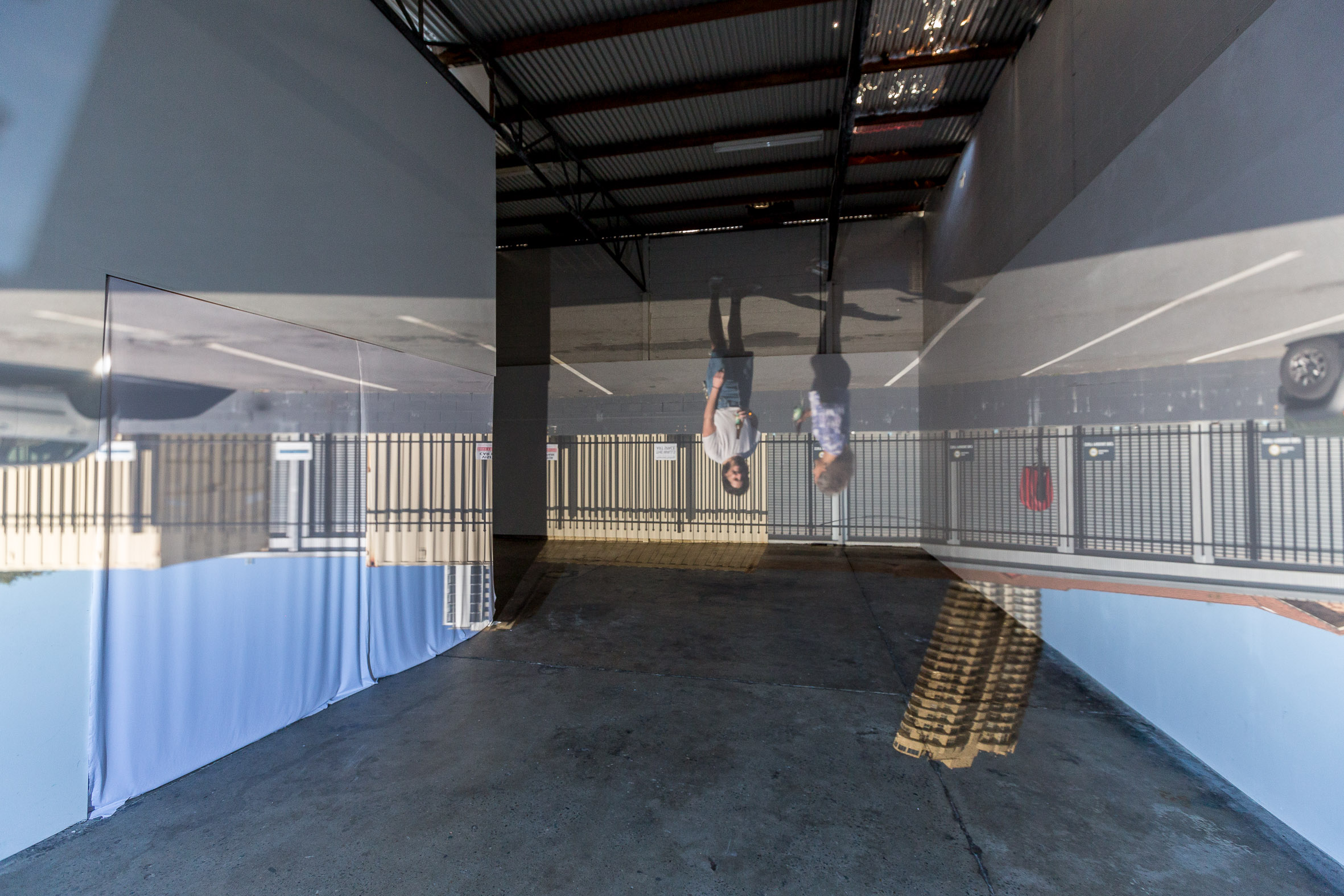 KINLY GREY
MARCH 2019: SITE A.I.R.
'touching in the all' is an exhibition of new work by Kinly Grey developed during a month in residency at The Walls Art Space. During this time, Kinly has continued their study of light phenomena, this time as an experimental embodiment of ideas inspired by hermetic philosophy. The work is situated as a visual aid to inquiry, as a site to explore and understand the universe and how it might work. Through the use of a common light device, Kinly summons histories of art, image making, and astrological study, and conflates these with a kind of contemporary poetic reasoning. Specific to The Walls, Kinly makes minimal interventions in the space, yet brings the outside in, squeezes the large into the small, and, quite literally, turns the world on its head. 'touching in the all' is part metaphysical inquiry, part intuitive meaning-making, and a full and humble attempt to glimpse the divine.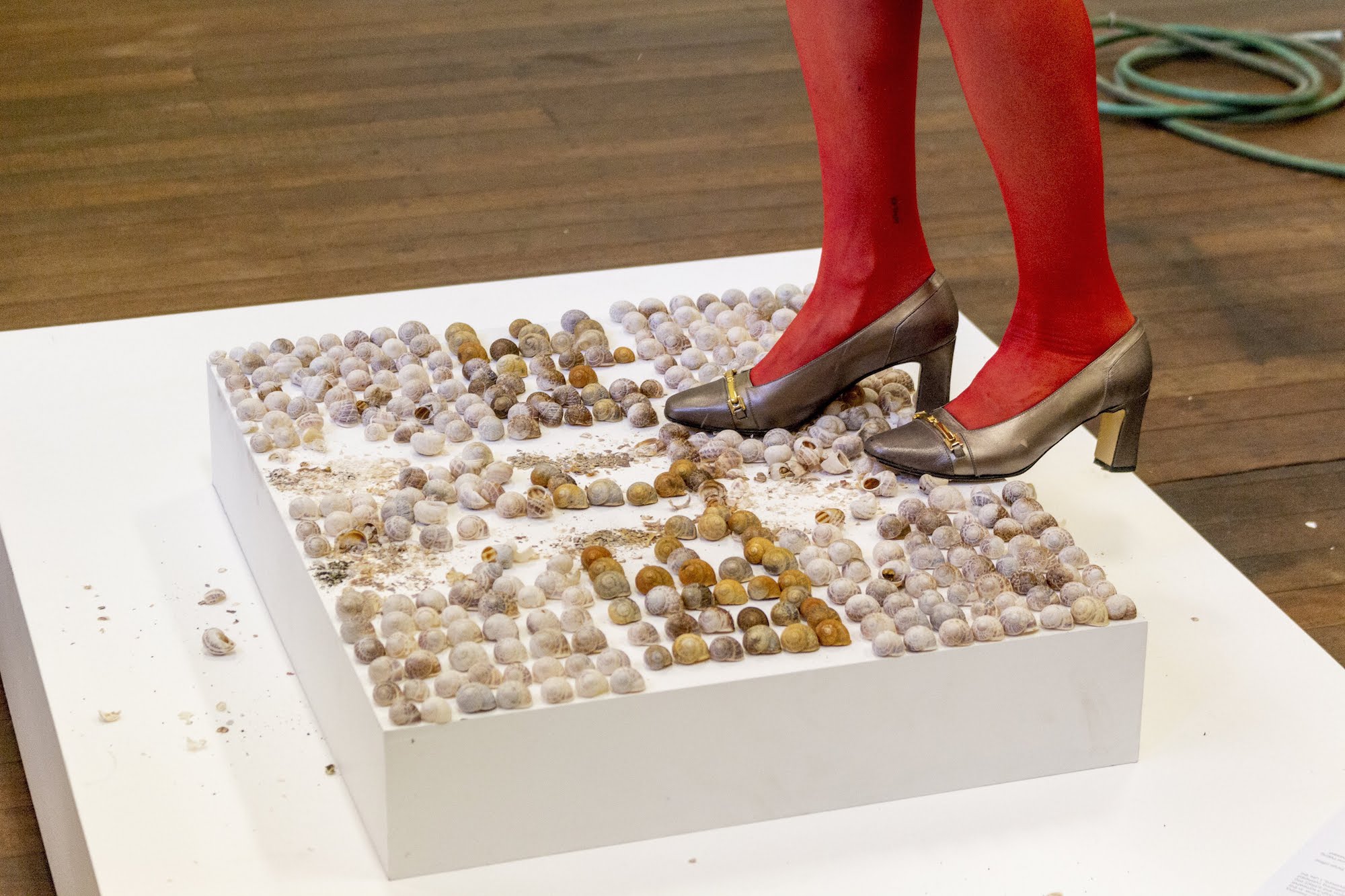 ADRIENNE KENAFAKE
WINTER 2019
Adrienne is a multi-disciplinary artist based on Queensland's Gold Coast. Working across the mediums of sculpture, performance, installation and video she explores ideas of paranormality, energy and discontent within the context of the suburban landscape. The anthropological observation of suburban Australia persists as a common thread within her practice. In 2014 she exhibited her first solo show, Gutter Gold: Something from Nothing at the Tweed Regional Gallery in Murwillumbah, NSW, and has continued to exhibit locally in South-East Queensland including in 2015 at Swell Sculpture Festival and in Young Heroines at Maverick Art Space, Coolangatta, and in 2017. In 2019 Adrienne undertook a residencies at House Conspiracy in Brisbane's West End and at Midland Junction Art Centre in Western Australia. Her residency at THE WALLS is centred around the DUPLEX project, a dual residency project exploring the uncanny parallels between hyper normal suburban environments in Western Australia and on the Gold Coast. Adrienne's exhibition will open on Saturday 3 August at THE WALLS.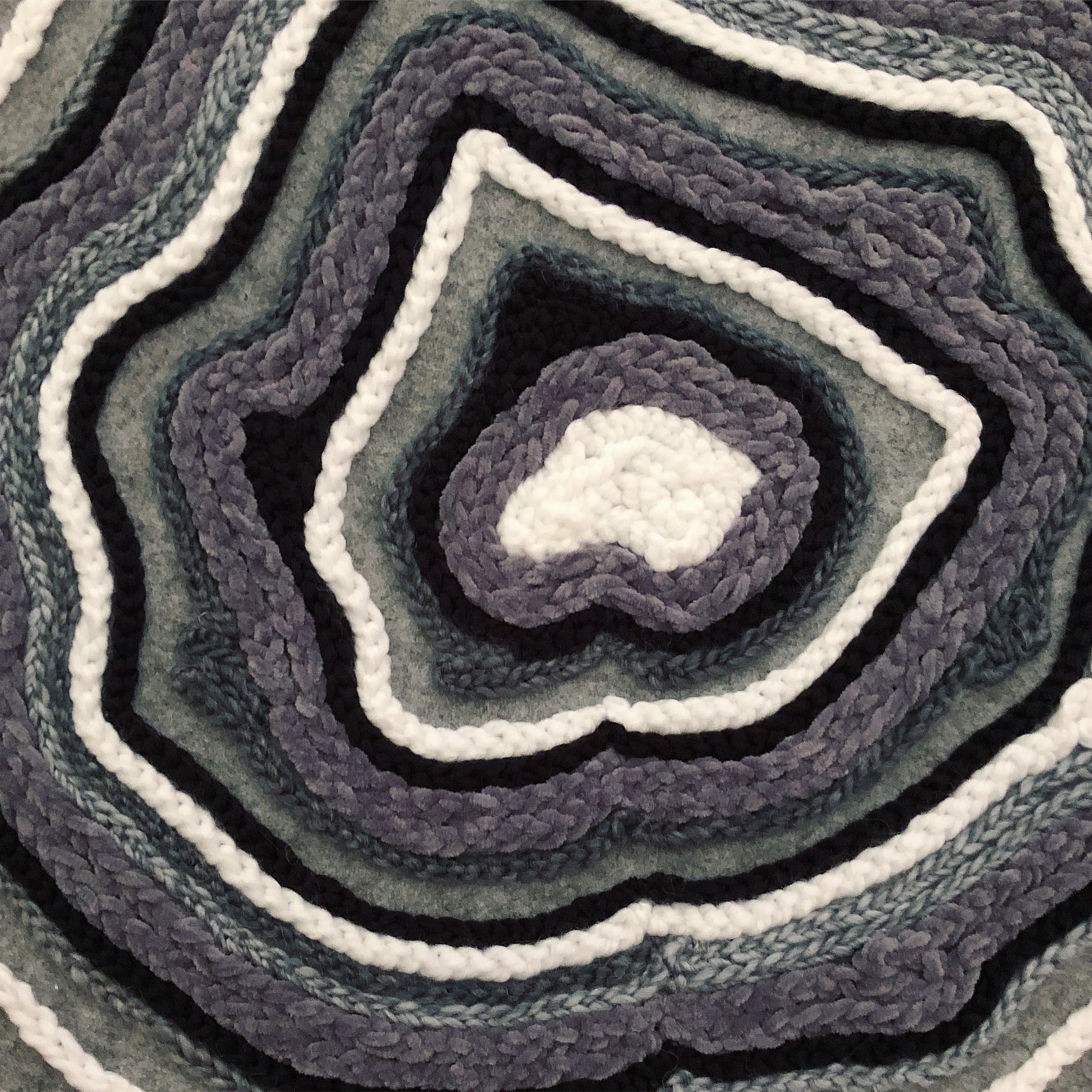 MELISSA SPRATT
WINTER 2018
Melissa's time at THE WALLS was spent weaving together notions of identity and ecology into an array of new installation-based works. Melissa studied at the Queensland College of Art, Gold Coast, where she completed a Bachelor of Digital Media with Honours, majoring in Fine Art in 2015, including an exchange at the Leeds International Summer School at the University of Leeds, UK. Her work spans various mediums including painting, photography, drawing and printmaking, and more recently textiles, design, sculpture, yarn making and finger-knitting. Spratt was the winner of the Radfly Youth Art Prize in 2017, finalist in the Border Art Prize at Tweed Regional Gallery in 2016, and held a self titled solo exhibition at Home of The Arts in 2015. Her most recent installation works explore landscapes, ecosystems and patterns found in plant anatomy. MELISSA was shortlisted in #PRIZENOPRIZE at THE WALLS in 2017 and her solo exhibition ESSENTIAL EXISTENCE was held in August, 2018.
TESSA BERGAN AND ADRIENNE KENAFAKE
MAY 2018: SITE A.I.R.
TESSA BERGAN and ADRIENNE KENAFAKE are emerging interdisciplinary artists based on the Gold Coast. Their latest series GOLDEN BREED, which they will continue to develop at THE WALLS, started with two secondhand gold sequined dresses; costumes that provoked performative responses.
Inhabiting the dresses, we felt a nostalgia that wasn't our own but nevertheless seemed to inform how we made sense of our experience in this place; we felt at turns playful, frustrated, absurd, menacing. This seemed pertinent at a time where our individual movement from youth to adulthood is being matched by changes occurring in the place we call home.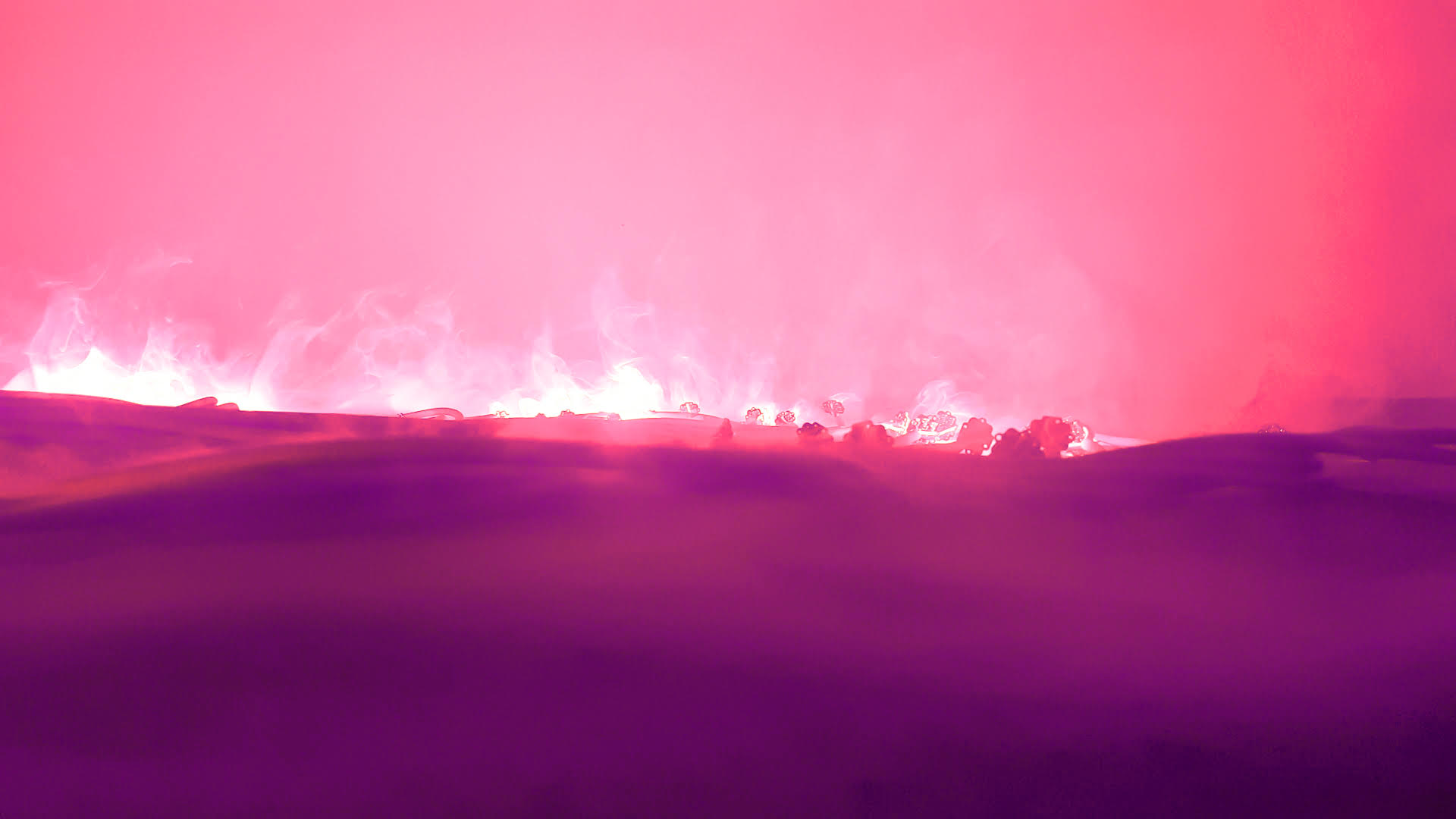 LUMEN CLOUD
SUMMER 2018
LUMEN.CLOUD is an interdisciplinary collective based on the Gold Coast, with projects across contemporary art, sound and music, design, manufacturing, and public art. Lumen.Cloud manages a sophisticated yet flexible team of art creatives, manufacturers and consultants to develop projects at an international benchmark from an Australian base. The collective specialises in light, sound, interactivity and bespoke manufacturing.
LOWANA DAVIES
WINTER 2017
Lowana Davies is an emerging artist living and working on the Gold Coast. Her growing body of work examines ideas surrounding feminism, the environment and the politics of performance. Lowana is invested in creating social, cultural and political change through her art practice and works across a number of platforms including contemporary art, dance and circus. Lowana's practice is inspired by amusing and surprising moments, her immediate environment and performance artists Ana Mendieta, Marina Abramovic, Clark Beaumont, Pina Bausch and AES+F.
During her residency Lowana hopes to unpack the questions: How does the body mark place? And how does place mark the body?
Lowana's solo exhibition ACTIONS UNMARKED opens on Saturday 2 September.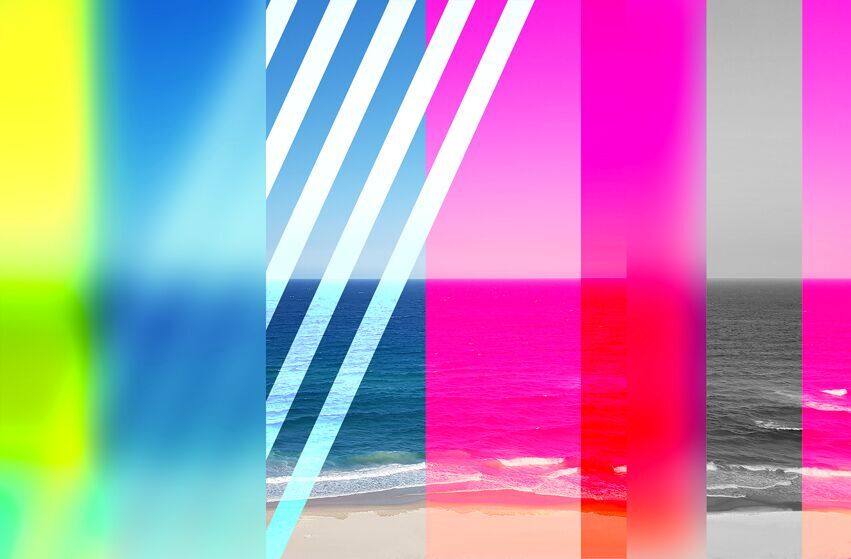 MICHELLE XEN
AUTUMN 2017
Kicking off our 2017 Artist in Residence program, Michelle Xen will engineer a BENEVOLENT SYSTEM II during her three month residency in our Mezzanine Studio throughout Autumn. Michelle lives in Burleigh Heads on the Gold Coast and is a graduate of the Queensland College of Art, holding a Bachelor of Visual Art in Fine Arts, and a Master of Arts in Research in interdisciplinary practice from the Queensland University of Technology. Michelle's interdisciplinary practice oscillates between visual art, pop music, and the boundaries of performance. Her body of works sit within a spectrum from the contemporary visual art world, the independent music industry, to a range of hybrid spaces associated with contemporary experimental sound and performance.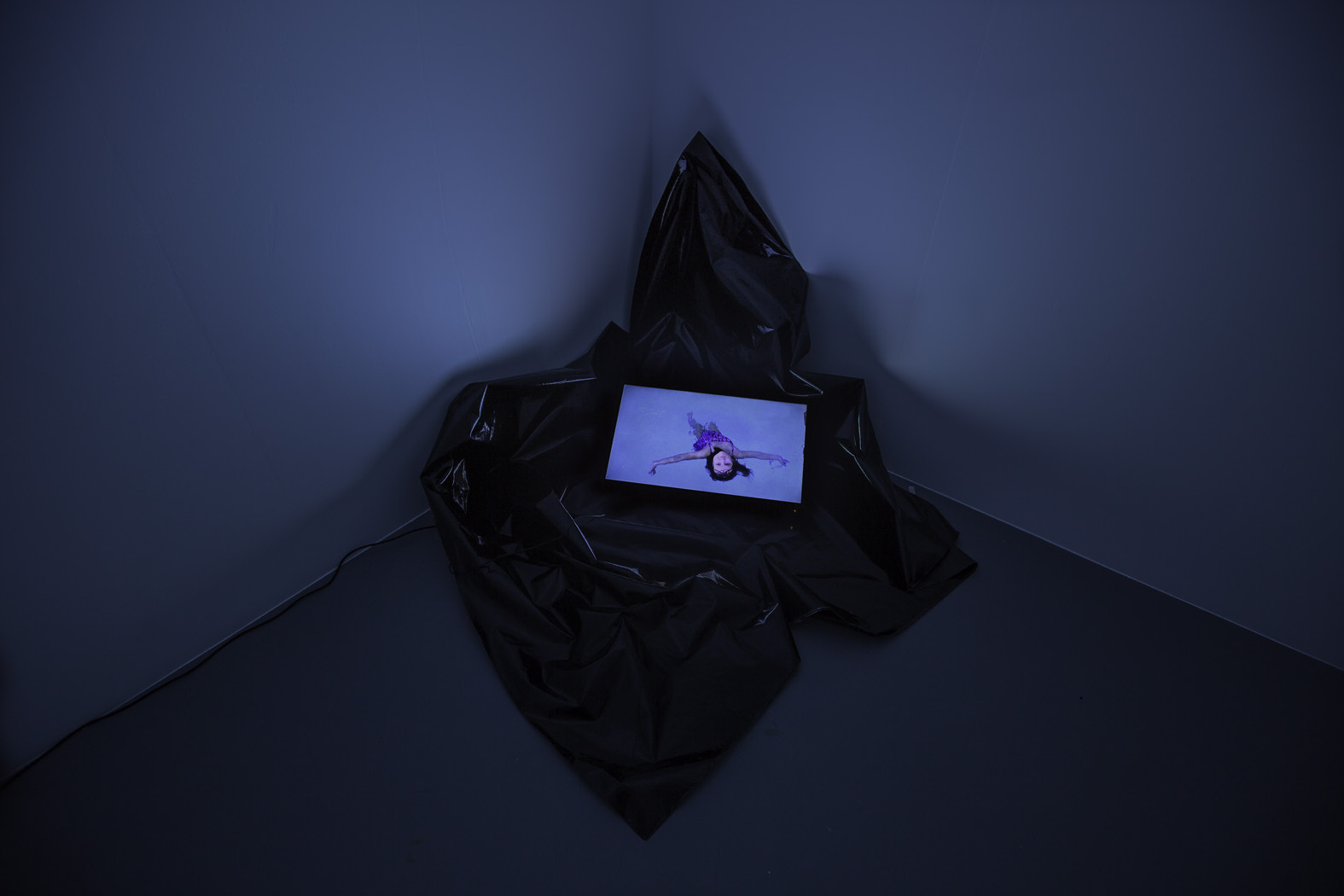 REE HEGH
WINTER 2016
Ree Hegh is a visual artist based in Northern NS.W. Her practice investigates the spatial, temporal and metaphoric qualities of  domestic environments. She makes paintings, objects and videos often combining found or everyday objects with handmade crafts. Hegh's work is innately a kind-of storytelling where the artist is curious about the potential for art to engage the viewer in an experience of the imagination. Hegh is in her final year of a Bachelor of Fine Art at Queensland College of the Arts, Brisbane. She has a Post Graduate Diploma of Multimedia Design  from Swinburne School of Design, Melbourne,  and a Bachelor of Communications from Southern Cross University, Lismore. She has exhibited in Brisbane and Melbourne, and her solo show at The Walls will open in late August, 2016.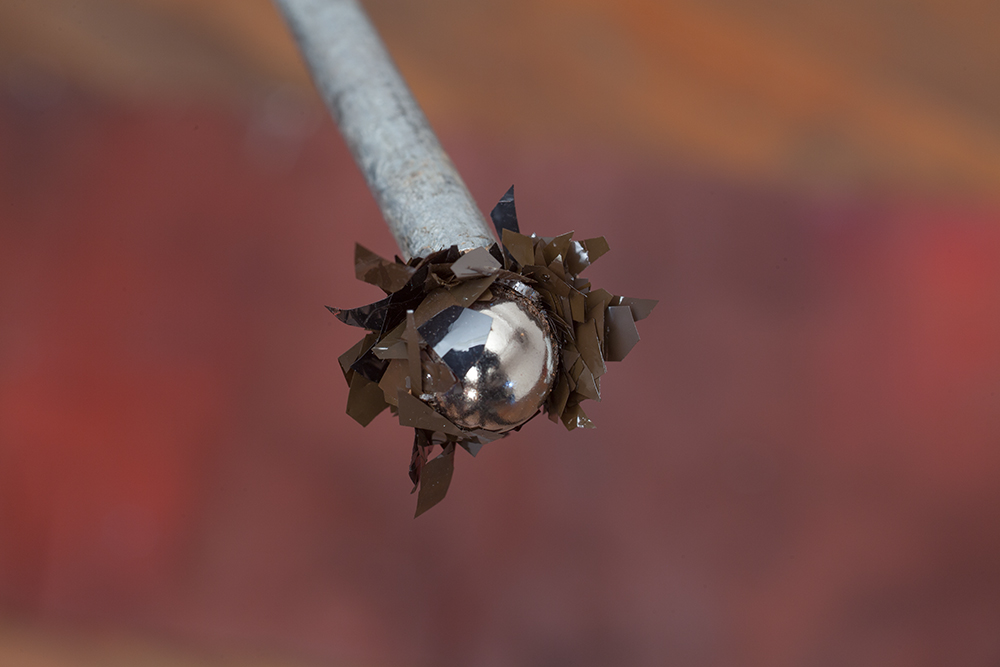 ALI BEZER
AUTUMN 2016
Ali Bezer is a visual artist and researcher based on the Gold Coast who has exhibited widely throughout Queensland. She has recently completed a PhD at Queensland College of Art (2016, Griffith University) that investigated visual and psychological affects of hearing unfamiliar sounds including computer generated cosmic noises and Musique Concrete. Her art practice expresses these abstract recorded noises through sculpture and installation pieces in which she materialises sonic timbres, tonalities and structures into visual textures and forms. Through her art Ali aims to elicit simultaneous feelings of uneasiness and curiosity in viewers, which she experiences while listening to unfamiliar sounds.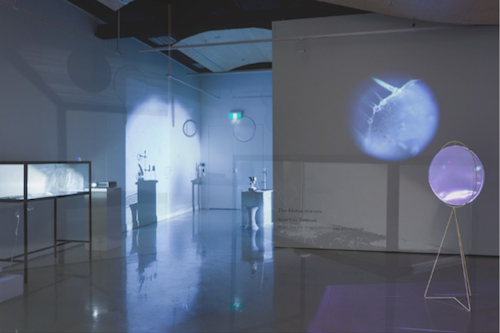 SCALE FREE NETWORK X MARLEY LUSKE
SUMMER 2015
Scale Free Network (SFN) is an Australian art-science collaborative made up of two artists (Briony Barr & Jacqueline Smith) and a microbiologist (Dr. Gregory Crocetti). Their interdisciplinary workshops and interactive installations focus on observation of the micro-scale as a source of inspiration and wonder, combining drawing processes, sculpture and microscopy as tools for visualising, exploring and learning about 'invisible' worlds. View their collaborative sound/video work here.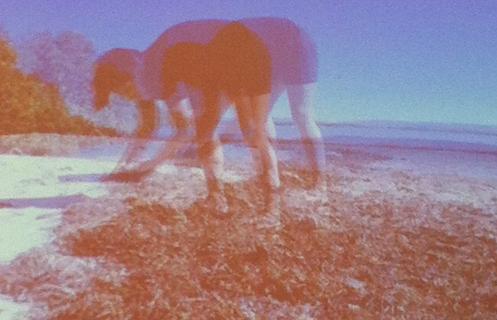 LIBBY HARWARD
SPRING 2015
A descendent of the Nughi people of Quandamooka (Moreton Bay), Libby's practice explores interpersonal neurobiology, attachment and trauma integration, and intricate relationships with people, country and culture.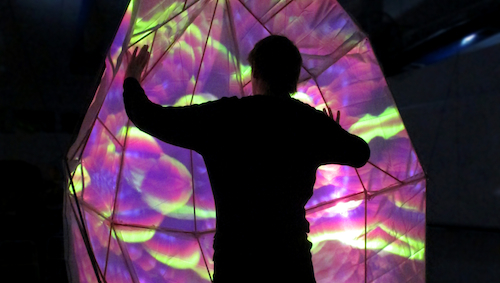 JASON HAGGERTY
WINTER 2015
Jason Haggerty is a visual artist based on the Gold Coast and is currently completing his honours year at Queensland College of Art, Gold Coast. The central concern of his research is the growth and rapid evolution of cyberspace, the ways in which intense streams of information are shifting the nature of human interaction, concepts of self, popular culture, social networks, advertising, and the duality of online and offline presence and the overlapping of online content into real life.  Utilising technology and new medias such as motion and body tracking, video, computer software, audio synthesisers and 3D modelling/printing, Jason's practice challenges the conceived notions of art making, with installations and digital sculptures that place the viewer's experience as paramount.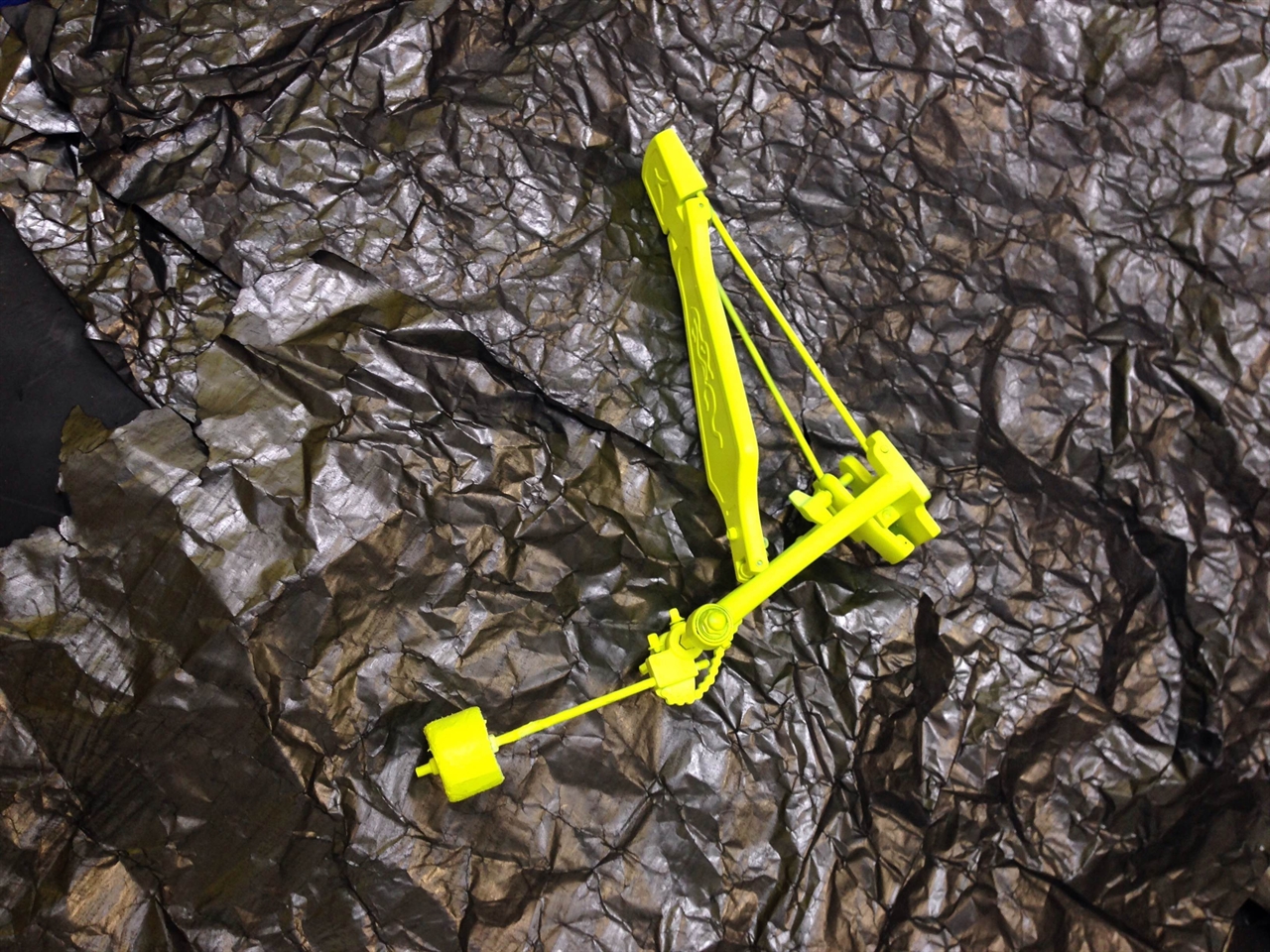 HANNAH SMITH
AUTUMN 2015
Hannah Smith makes work that stems from drawing. She creates installations, video, performance and sculptures that don't care too much for formalism. Using punk as an analogy in her practice, her work investigates DIY ethics and performative methods through direct and immediate actions. Hannah completed a Bachelor of Fine Art at the Queensland College of Arts in 2009, and completed the Master of Contemporary Art program at VCA in 2013. She has been shortlisted for the The 2013 Substation Contemporary Art Prize, (The Substation, Newport), and The 2013 Luminescence Art Award, (Hotel Windsor). Recent exhibitions include Transpondence, (Good Times Studios) and DUDPROJECT #1.1: Failure Works, (Dud Space). In her current work, Hannah has been examining awkward relationships of sentimentality within the intrinsic value of ownership and music materiality.